Frequently Asked Questions
How much will it cost to move?
How far in advance do I need to book?
What size are the vehicles?
Who organises access & parking?
What happens if the move is delayed and we cannot gain access to the new property? How can I pay?
How much will it cost to move?
We offer our customers the flexibility of booking as little or as much time as they require.
How far in advance do I need to book?
We would always recommend that you book as far in advance as possible to avoid disappointment however, we will always do our best to fit you in so please do give us a call no matter how long you have until you move.

What size are the vehicles?

We have different size vehicles to accommodate jobs of any size. When we discuss your individual requirements, we will choose the most suitable vehicle for the job, ensuring that you get the most competitive price and efficient service.
Who organises access & parking?
It is your responsibility to ensure that there is suitable access for our removal vehicle at both collection and delivery addresses. If you are unsure about your accessibility, please let us know so we can arrange an alternative access check at your delivery address.
It is also your responsibility to ensure there is adequate parking at both addresses to avoid any delays on the day of the move. It is advisable to contact your local council office to arrange permits or cones for parking if required. Remember to also forewarn your neighbours to ensure they are not inconvenienced.
What happens if the move is delayed and we cannot gain access to the new property? An additional charge will be made if further labour is required to complete the move outside of the contracted time.
How can I pay?
We accept All major debit cards , cash, bank transfer and pay-pal payments
At the point of making your booking, we request a minimum deposit of 10% or £50, whichever is greater. Bookings of £100 or less must be pre-paid in full at the time of booking. However if you are making a last minute booking, we will not ask for a deposit but instead request cleared funds i.e. cash, bankers draft, building society cheque or bank transfer.
Any outstanding balances are due, in full, on completion.
What's with the zebras?
Everyone likes zebras.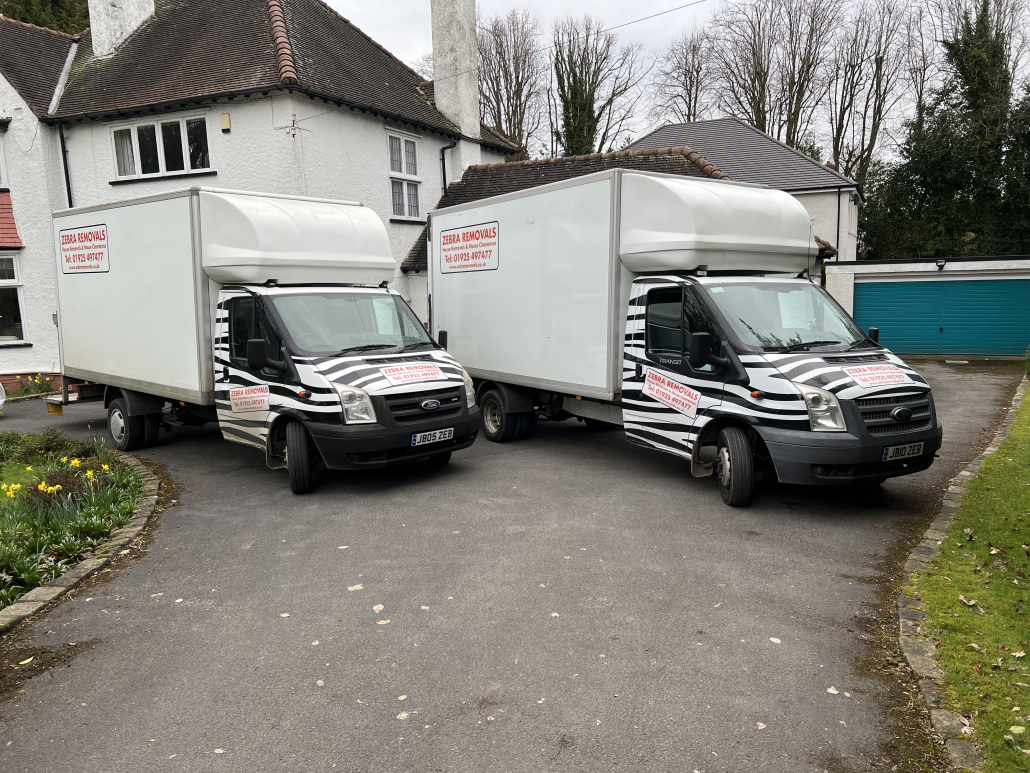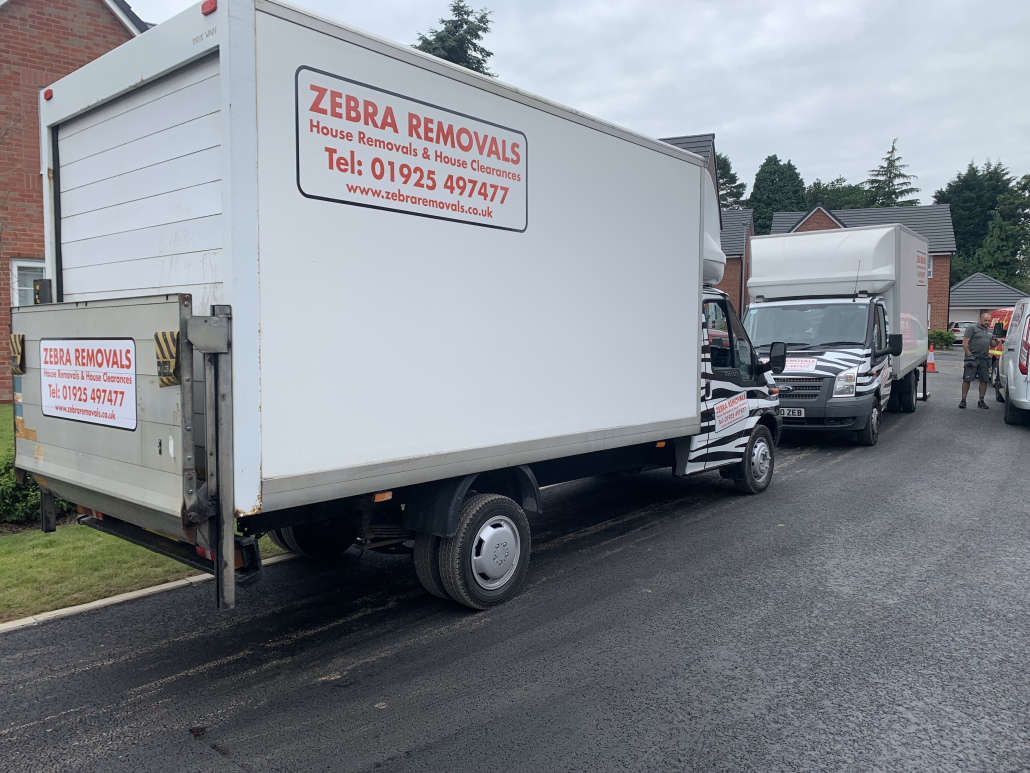 We Cover Cheshire, Manchester, Lancashire, Merseyside and The Wirral
House Removals
Zebra Removals Carry out House Removals in Warrington, Chester Manchester Liverpool and Beyond
Office Moves
Office Relocations Carried Out With The Minimum Amount of Disruption to the Day to Day Running your Business
Storage
Zebra Removals Work With Top Storage Facilities Across the North West to Bring You Great Service and Value for Money
House Clearances
Our Dedicated House Clearance Team Have Built an Enviable Reputation For Getting the Job Done Right Every Time.
Furniture Disposal
We Can Collect and Recycle Any Item of Furniture From a Single Armchair to a Full House with 100% Landfill Diversion.
Piano Disposal
If You Have an Old Upright Piano That You Need to Dispose of we Can Collect it and Recycle it With Minimum Fuss
Hoarders Houses
We Specialise in Clearing Hoarder's Houses and Tackle the Properties that Other Companies Won't Touch
Trailer Disposal
If You've Got an Old Car Trailer Blocking Your Drive We Can Collect and Recycle it Quickly and Efficiently
Commercial Clearances
Zebra Removals Work With Large National Companies and Small Local Businesses to Clear Commercial Units

After hearing from friends how good Zebra Removals were I decided to use them for my house move and I wasn't disappointed. They did a great job on the day and made sure everything was in the right place in the house and that we were happy before they left. Definitely a local company I'll be recommending.
 Sarah W of Warrington
Two of my friends recommended Zebra Removals and I'm so glad they did. The guys from Zebra were absolutely brilliant and nothing was too much trouble for them. They moved us into a storage unit I'd booked and I'll be booking Zebra Removals when we move back out. Highly recommended.
 Janet R of Warrington
.
Head Office
143 London Road, Stockton Heath, Warrington, WA4 6LG