Wigan House Clearance Case Study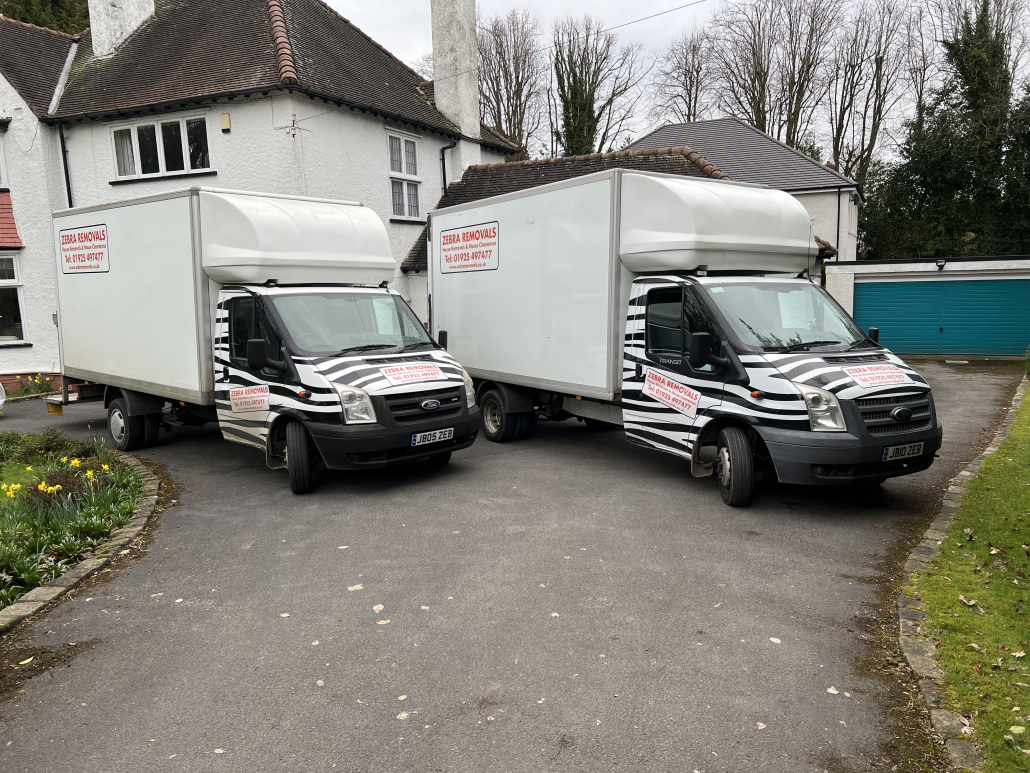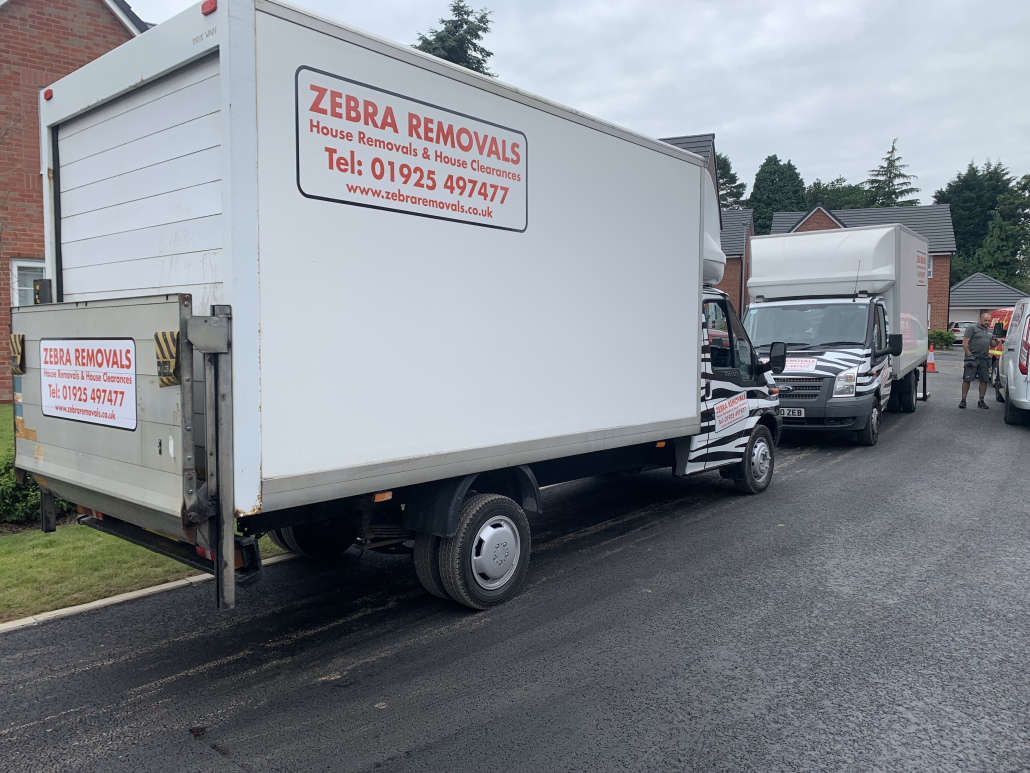 We Cover Cheshire, Manchester, Lancashire, Merseyside and The Wirral
Wigan House Clearance Case Study
Clearance Date – August 2019
Area – Wigan
Clearance Type – Full house clearance plus garage and loft.
Clearance Requirements – Our client required the property to be almost completely cleared of all contents including emptying kitchen cupboards and built in cupboards. Our client needed the garage clearing as well as the loft as the house had been sold and completion was imminent. Timescale was vital on this job as the house had to be ready for the completion date or the sale would fallt hrough. Our client required some items to be left such as a bed, sofa and some smaller items.
Clearance Overview – Day one was spent clearing the very cluttered garage and living room. All waste was transported from site using two Luton vans and disposed of at a trade recycling centre. This was a difficult project due to the short timeframe our team had to work within and also the sheer volume of waste built up over years of hoarding. Days two and three were spent clearing the upstairs rooms and the loft and again all of this was transported in two Luton vans to a trade recycling centre where most of it is recycled and diverted from landfill. The job was finished in three days a whole day ahead of schedule.
Client comments – The client was delighted with the results and the house sale went through smoothly.
Zebra Removals is fully insured and fully licensed with the Environment Agency, registration number CBDU319088
Call us now 01925 497477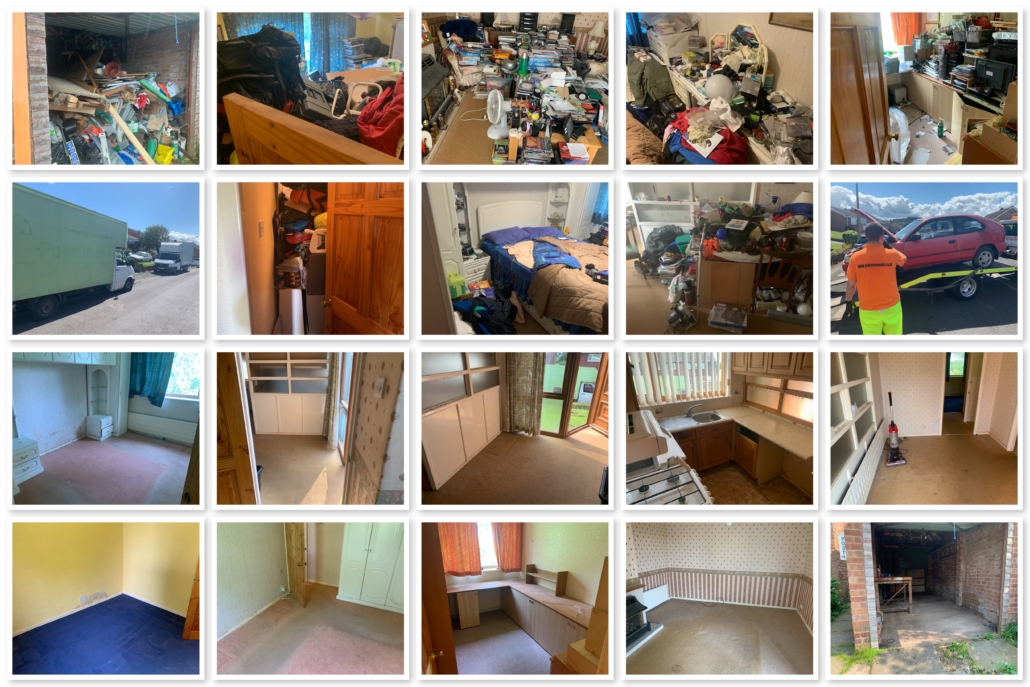 This was a very friendly efficient company carrying out a flat clearance on a property which had been occupied by an elderly gentleman moving into a retirement home so everything had to go. They were very thorough and didn't grumble at all despite the flat being on the 8th floor. I thought they were amazing and would recommend them with out hesitation.
I would like to thank you for the fantastic job you did at my premises this week. Your entire involvement was extremely professional, from your telephone manner through to the attention to detail of the work you undertook. I was extremely impressed and I would certainly seek out your company if necessary and would have no hesitation in heartily recommending your services.
We felt confident in using your company because of the professionalism: use of an 01 telephone number (rather than 07) plain white vans provision of waste certificate dress code on the removal day the 'get on with it' attitude on arrival, despite traffic hold-ups the organisation of the administration the willingness and friendliness of ALL personnel receipt of promised paperwork within the day. We appreciated the expertise and skill of this company and wish them success. We have already recommended Zebra Removals to our friends
.
Zebra Removals did a house clearance for my Mum and I. Their service is exceptional from start to finish. They are clear on pricing and carried out the job covering all details; sending us pictures afterwards with thoughtful service after care. We would not hesitate to recommend Zebra. Thank you
Areas We Cover
Zebra Removals clear houses across the North West. We clear houses in Warrington, Chester, Manchester, Cheshire, The Wirral and beyond. 
Complete Clearances
When we clear a property we completely clear it. That doesn't just mean the house it means the garage, the garden and any outbuidings too.
Who We Work With
As well as property owners we work with estate agents, solicitors, landlords and banks.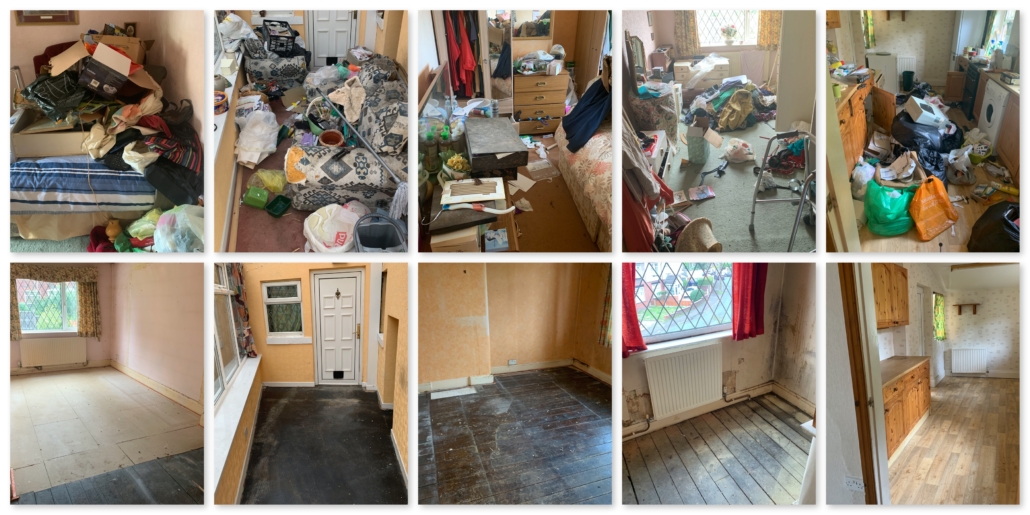 Hoarders Houses
We Specialise in Clearing Hoarders' Houses and Tackle the Properties that Other Companies Won't Touch
Trailer Disposal
If You've Got an Old Car Trailer Blocking Your Drive We Can Collect and Recycle it Quickly and Efficiently.
Commercial Clearances
Zebra Removals Work With Large National Companies and Small Local Businesses to Clear Commercial Units
Head Office
Hillcrest House, 143 London Road, Stockton Heath, Warrington, WA4 6LG